Dennenbos
The Texel pine forest, the 'Dennenbos', is a planted forest. There are few indigenous trees on the island. The island inhabitants were dependant on the wood which washed up on the beach. It used to be commonplace to make the rafters for farmhouses out of the masts of ships which were washed up on the shore.
Sceptical
At the end of the 19th century enterprising Texel inhabitants decided to put the barren dunes to good use. Trees were planted, mainly pine trees, to produce wood. Many Texel people were sceptical about the planting of 'the Dennenbos'.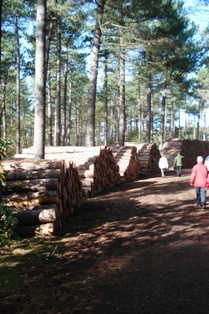 Little grew in the dunes and many thought that pine trees wouldn't survive on Texel. The nature conservationist Jac.P. Thijsse,who taught on Texel from 1890-1891, protested against the exploitation of the landscape.
Later on the sceptics changed their opinion. Thijsse was right in saying that by draining the wet dune valleys a unique environment would be lost. But in his famous Verkade-album 'Texel' from 1927 he wrote enthusiastically about a cycle ride through the 'Dennenbos': "Everyone visiting the 'Dennenbos'' will have to agree that the State woodland commission has done good work here and that it has improved the quality of life on Texel. Of all the things our island can be proud of, one thing is missing, and that is protection from the wind.
Recreation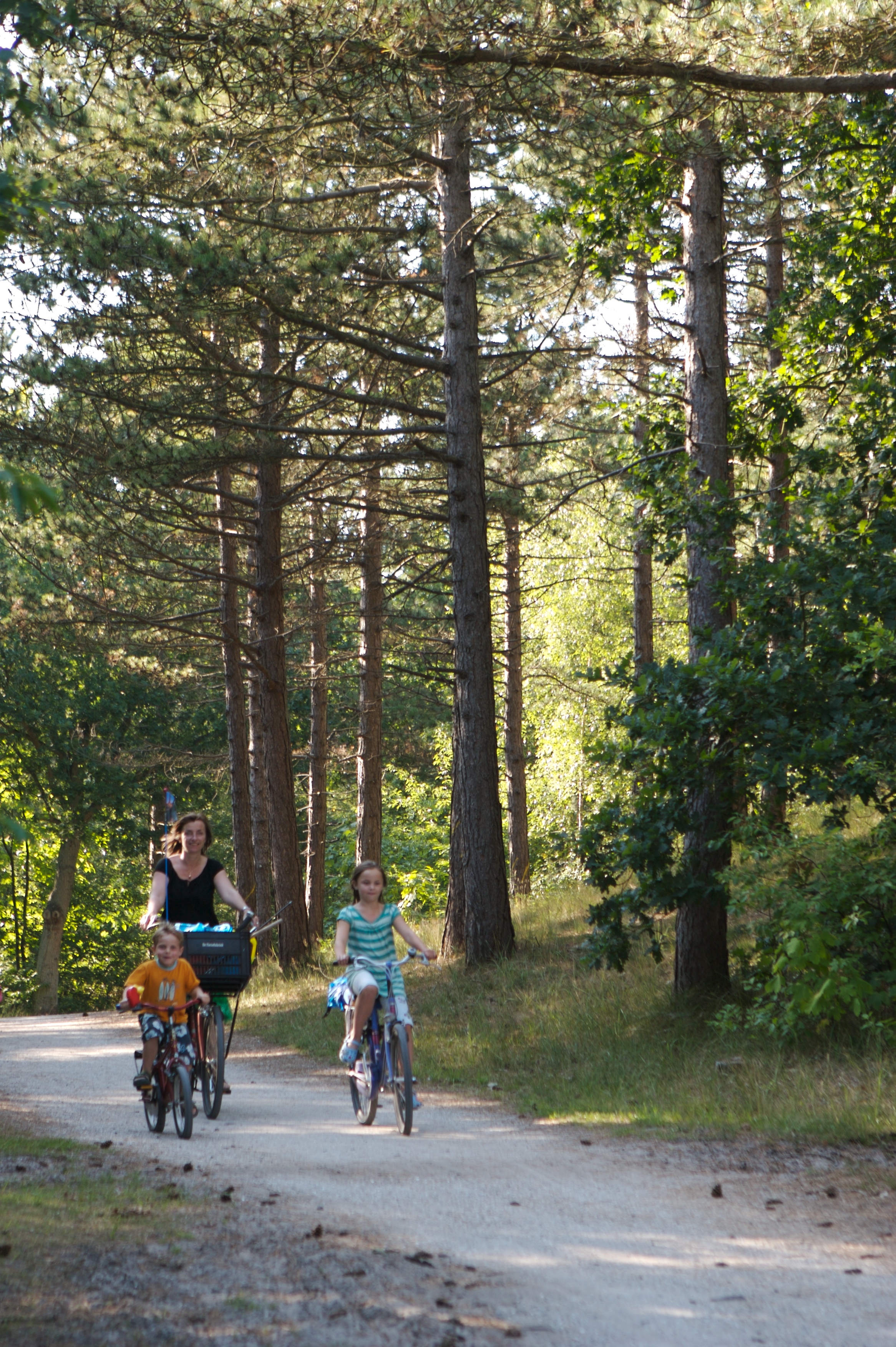 The islanders became fond of the 'Dennenbos'. The wood production was poor due to the infertile land and the see winds, but once tourism started booming on the island the 'Dennenbos' became an important leisure area. Deciduous trees were planted in order to create a more varied environment. The 'Dennenbos' is still called De Dennen, meaning 'the pines'. Just how important the pine trees are to the islanders became apparent a few years ago when they campaigned against the plans of Staatsbosbeheer to fell part of the pine forest.