Are you looking for peace, nature, relaxation and conviviality in an attractive environment, then book an apartment at Het Pelimentje.
Located on the edge of a beautiful pine forest and in the Dunes of Texel National Park, you can enjoy everything that makes Texel as a holiday island unique in our apartments at Residentie De Pelikaan: the wide North Sea beach, extensive dunes, the charming villages and. ......... SkuumKoppe.

From your quiet apartment you can easily reach the bustling seaside resort of De Koog. The colorful mix of beach, dunes, forest and heath offer everything for a wonderful holiday on Texel. Our 4-person apartments are located near the seaside resort of De Koog, in the forest near the beach and sea.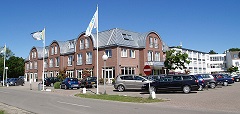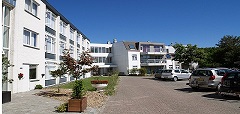 The 4-person apartments of Het Pelimentje have a cozy living room with a fully equipped open kitchen, two separate bedrooms, a bathroom with shower or shower / bath and toilet and a balcony.
The apartments are adjacent to the National Park Dunes of Texel. The dune area of Texel is a varied landscape with many wet dune valleys between dry dunes, forests, moors, salt marshes and an extensive beach plain. The visitor center can be found at Ecomare, the center for mudflats and the North Sea. Ecomare has, among other things, a seal sanctuary.

The special thing about the location of our apartments is that everything is within reach. 5 minutes walk and you are at the Horses manages, 5 minutes cycling and you can relax in the subtropical swimming pool '' Calluna ''.
At more than 1000 meters you will find the popular beach pavilion Paal 17 with an excellent rental of beach houses, chairs and opportunities for all kinds of action sports such as blokarting, kite surfing and surf rafting. Here is also the start of The World's Biggest Catrace, the Ronde om Texel. They also organize various events at Paal 17 throughout the summer season, such as The Sun Beats Beach Festival, the Zzandrz Kitesurf Weekend, Beach House.
Our apartments are perfectly situated for the Events van Paal 17.