Den Burg with its round medieval street pattern gives the impression of a small town. It is in fact the largest village on the island; approximately half of Texel's 14,000 inhabitants live here. The central facilities can be found in Den Burg, such as the Tourist Information Office, the open air swimming pool and the cinema in Den Burg. Also not to be forgotten are the various shops, cafes and restaurants near the centre of Den Burg.
Romanesque church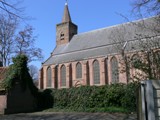 The Reformed church of Den Burg on the Binnenburg was built around 1400 on the boulder foundations of a Romanesque church. During the uprising of the Georgians at the end of the Second World War, the church was severely damaged. The striking building was restored immediately after the war.
Gratitude
On the Molenstraat you will find the Roman Catholic church of Den Burg, which was built in 1863 and is dedicated to John the Baptist.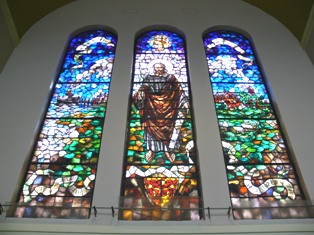 After 1945, two stained glass windows were placed in the church. One depicts a ship departing from Oudeschild. This window was placed out of gratitude for the return of the men from Texel who were taken away during the war. The other window depicts the birth, preaching and beheading of John the Baptist.
'Vermaning'
Hidden between the houses in the Kogerstraat, just outside the centre of Den Burg,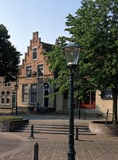 lies the characteristic conventicle or 'vermaning' of the Mennonite Congregation.
Den Burg has as many as 64 buildings in the Dutch National Monuments register. Most of the monuments are private houses or farms in and around Den Burg. The house of antiquities 'De Oudheidkamer' is housed in one of the oldest houses in Den Burg.
In Den Burg there are diverse activities organised for tourists all year round. For example the bustling Monday market in the centre of Den Burg and diverse musical and culinary festivities.